Canoe
---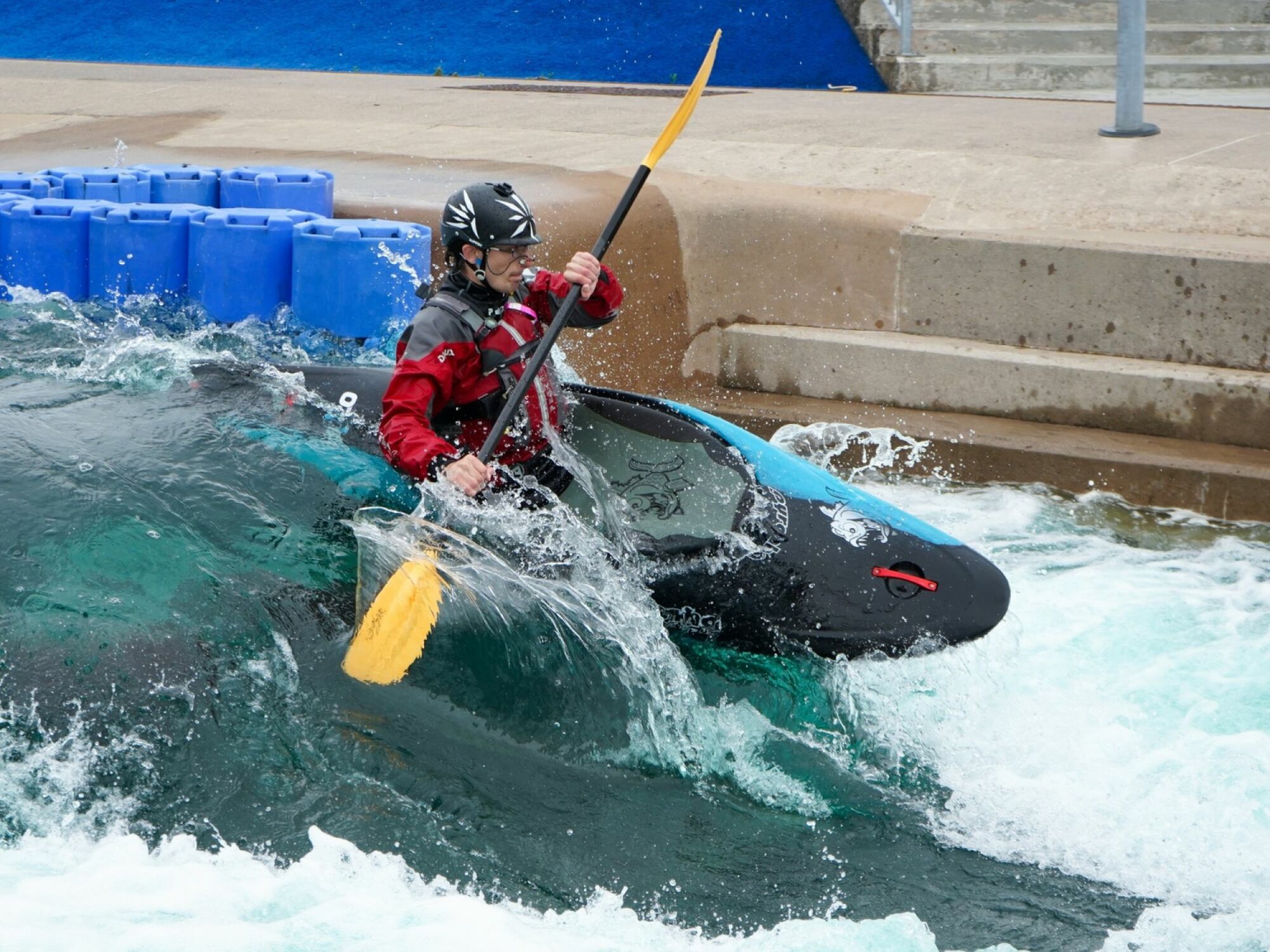 Warwick Canoe is a white water canoe club open to all abilities. It doesn't matter if you've never kayaked before or if you're a 5* pro, your training and safety is always taken very seriously in the pool and on trips.
Canoe runs pools in the Sports Hub multiple times a week. Pools sessions are usually unstructured and allow members to practice skills and gain confidence before going on the river.
There are loads of trips throughout the year to beginner and more challenging rivers - the club heads all over the country! Check out some clips from previous white water trips. The biggest trip of the year is when the club travels up to Scotland during the Easter break.
Please don't worry about not having kit, all the equipment is provided - just bring yourself, your swimming stuff, and a towel!
Canoe Polo
---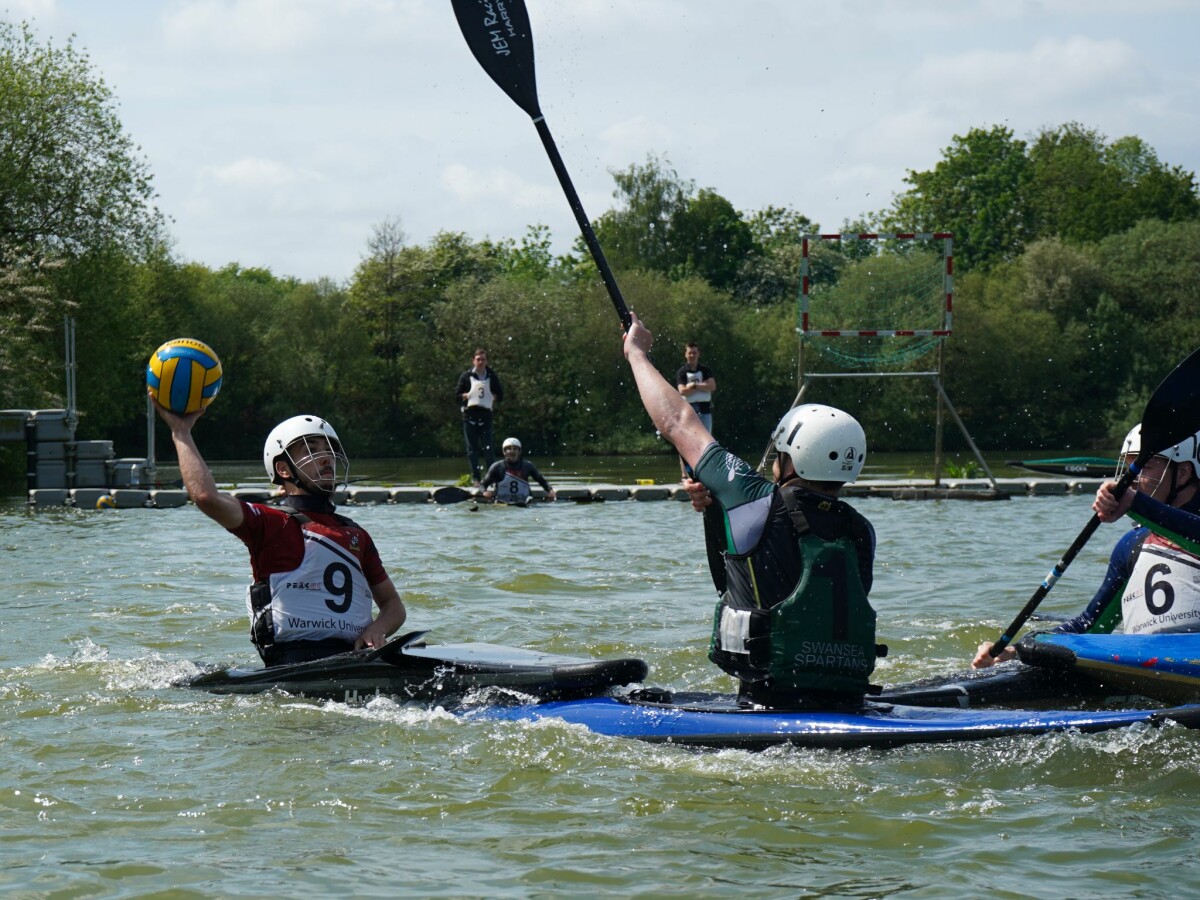 Canoe Polo is a team sport played in kayaks, where the aim is to score goals in nets suspended a few metres above the water.
Warwick Canoe Polo is open to all abilities (most freshers join the club with no experience). Club members and coaches are always friendly and welcoming - you'll settle into the sport in no time!
Weekly pools sessions take place in the Warwick Sports Hub. Sessions focus on ball throwing, paddling and manoeuvring your canoe, as well as attack and defence skills. Polo practice usually ends with a "friendly" game where you can try out your new skills.
The club takes part in various tournaments and local leagues throughout the year, and competes in the BUCS tournament in May. There are both open and ladies' teams to get involved with.